Create Habits
Create new habits in a way that's encouraging, fun and feels like a game.
Build Routines
Connect habits together into routines to make them more powerful and automatic.
Learn Skills
Make learning part of your daily routine.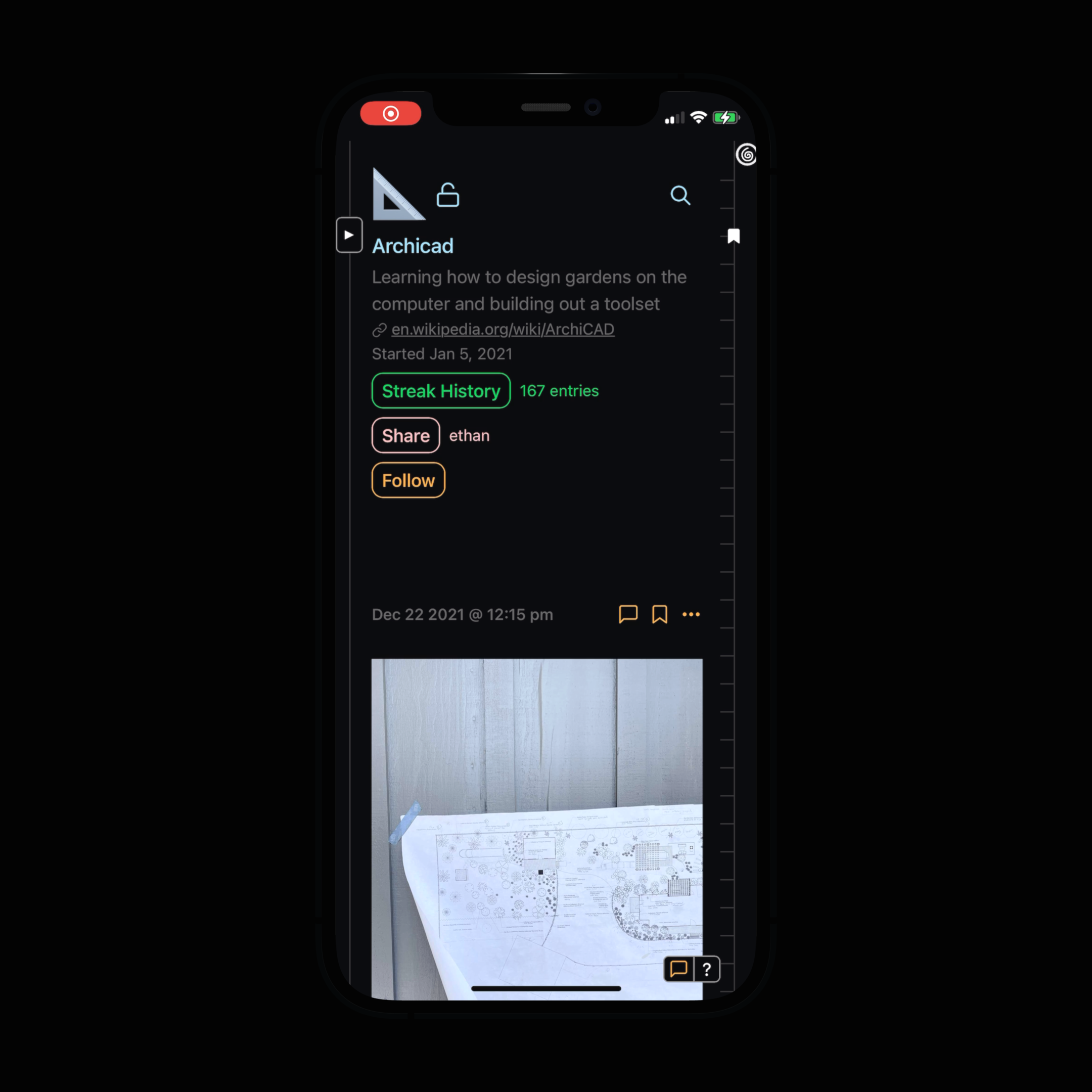 Visual Journal
Document your process, projects and experiments in a way that's easy to share, search and view.
Community
Developing ourselves, working on projects and having meaningful discussions together.